Avast is a well-known cybersecurity brand, popular for their free antivirus software. And if you use their antivirus, you've probably been bombarded with ads and notifications for their Secureline VPN service.
In fact, it seems almost every antivirus company is hopping on the VPN bandwagon, trying to cash in on an easy upsell and high margin product. But these antivirus-owned VPNs often come with tradeoffs, noteably:
Slower speeds
Limited features
Questionable privacy policies
Less anonymity
So is Avast Secureline VPN a good choice for torrenting, filesharing and similar VPN uses?
Our review explores the real-world performance and privacy of Avast's VPN service, as well as some solid alternatives.
Our Verdict (TLDR)
Secureline does technically allow torrents, which they limit to designated p2p servers. Users have reported that torrents are blocked on all other servers, suggesting that Avast may filter or inspect your VPN activity.
Verdict: You'll get faster speeds and superior privacy if you choose a truly logless VPN like Private Internet Access instead.
About Avast VPN
Avast launched their VPN service a little over five years ago, and advertised it primarily as an upsell to their antivirus customers. They offer either a single-device or 5-device subscription.
All plans include:
256-bit AES encryption (industry standard)
Cross-platform support: Windows, Mac, iOS, Android
Unlimited bandwidth (in theory)
torrents allowed (8 p2p-enabled server locations)
30-day refund policy
Pricing:
1 year: $3.99/month (1 device), $4.99/month (5 devices)
2 years: $2.99/month (1 device), $3.99/month (5)
Location / Jurisdiction
Avast is headquartered in the Czech Republic, which is not a five-eyes or 14-eyes surveillance country (good). They do, however, co-operate with Five-Eyes nations, and may hand over subscriber data if requested.
Additionally, ISP's in the Czech Republic can be required to block certain websites.
Secureline is the only mainstream VPN company headquartered there. Most competitors opt to incorporate in a country with stronger privacy laws (like Panama) or better legal protections (USA).
Avast's Torrenting Policy
I was pleased to discover that Avast is very clear about their BitTorrent policy, stating:
Yes. Avast SecureLine VPN allows peer-to-peer (P2P) connections…

– Avast FAQ
The only requirement is that you must use one of 8 p2p-enabled server locations:
Prague, Czech Republic
Frankfurt, Germany
Amsterdam, Netherlands
New York City, New York
Miami, Florida
Seattle, Washington
London, United Kingdom
Paris, France
Interestingly, three of these are in the USA and one in the UK which are locations where many competitors try to avoid p2p connections. I suspect they may be redirecting p2p traffic behind the scenes to a torrent-friendly location (several VPN companies use this technique).
Note: If they are redirecting torrent traffic (theorized), it would explain the slower download speeds (discussed later).
Logging Policy & Privacy
Our reviewers closely read the privacy policy of each VPN, because this is a legal document stating what information they do (or don't) record about your VPN usage.
According to Avast's FAQ and privacy policy:
Secureline VPN does keep connection logs, which may include IP addresses.
A list of just some data logged when using the VPN:
Connection timestamp and duration
Server location
Amount of data transferred
URL's of websites visited
Incoming/Outgoing IP addresses
In other words, you aren't very anonymous while connected to their service.
Warning: Any logs that include IP addresses and timestamps are enough to identify a bittorrent user from their public swarm IP address. Avast's connection logs make them a bad choice for p2p. There are much better options available.
So is Avast VPN safe for torrents?
As far as security goes, the software provides stable VPN connections using bank-grade encryption. But that's just the minimum you expect of a VPN service.
Even though they specifically allow p2p connections, Avast's privacy policy leaves a lot to be desired. Their make extensive use of connection (metadata) logs which contain enough information to identify users based on their public bittorrent history.
They also block p2p connections on most servers, including those located in torrent-friendly countries.
Verdict: Since there are much better alternatives available, and we don't recommend using Secureline VPN for BitTorrent.
Features & Software
Supported Platforms:
All plans come with VPN software that makes it easy to connect to any of the 33 countries with server locations. The software itself is about average for the industry, providing a standard feature set without many extras.
Included Features:
Missing Features:
Speed Testing & Performance
We tested our download and upload speeds on two torrent-enabled servers (Netherlands & USA). We tested both web speed (browser test) and real-world torrent download speed.
Performance Test Results:
USA: 57.7↓ mbps (browser) | 38.9↓ mbps (bittorrent)
Netherlands: 34.8↓ mbps | 27.2↓ mbps (bittorrent)
Considering we review VPNs on a wireless gigabit (1000 mbps) connection, this is a disappointing result. Several competitors, like the alternatives below are capable of better than 100 Mbps.
Alternatives
If you download torrents frequently, you should definitely choose a service with a real 'no-logs' policy and better privacy protections than Secureline VPN offers.
My top Avast VPN Alternatives:
1. Private Internet Access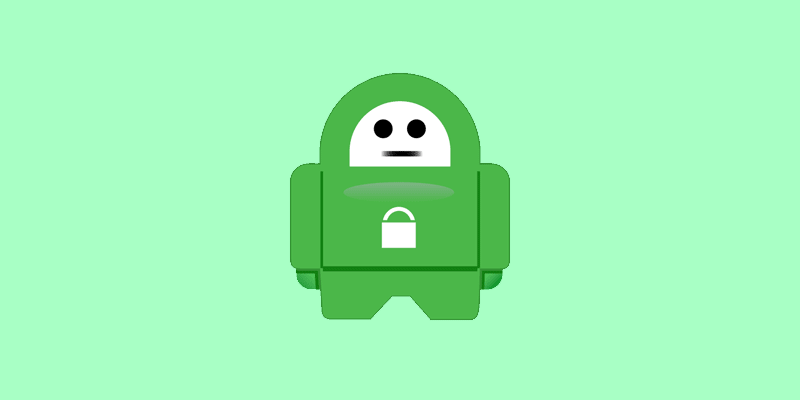 Private Internet Access is a beloved VPN brand that embraced filesharing early on. They allow p2p on all servers, and have a guaranteed zero-log policy. Even more impressively, Private Internet Access beat the FBI twice in court, refusing to turn over metadata logs (they didn't have any to share).
Compared to Avast, PIA's privacy is much better (they don't record any metadata logs). In our testing, PIA crushed Avast VPN's speeds and the software is way better.
PIA is a favorite choice for bittorrent users, and I've personally subscribed for over 7 years.
All plans include:
No logs.
Unlimited bandwidth
Adjustable-strength encryption (tweak for faster speeds)
New Wireguard® protocol in addition to OpenVPN, L2TP
Fast Speeds
Kill-Switch security
100% 30-day refund policy
2. NordVPN
NordVPN is a relative newcomer, but just as popular as PIA. They're based in Panama (a privacy haven) and fully allow torrents on their servers.
Their software is included free, and works with Mac, iOS, Android and Windows.
Favorite Feature: Unlike most VPNs, Nord works well with Netflix and circumvents their VPN-blocking technology. You can even watch USA Netflix from outside the country. It also works with 50+ other streaming services.
NordVPN and Secureline have comparable speeds, but Nord is more torrent-friendly and unblocks streaming services like Netflix (Avast doesn't). You also get better security with Nord (two kill-switch modes) and special-purpose servers like double-encryption.
And with plans starting under $4/month, NordVPN is a much better value too!