Cyberghost completely reinvented itself in 2018 with the Cyberghost 6 (the new version of their software). They positioned themselves as direct competitors to NordVPN, and that's why we decided to do a complete Cyberghost vs. NordVPN comparison.
What's striking is the similarities between these two heavyweights. Each is a 'non-logging' VPN provider that allows torrents, offers unlimited bandwidth, a 30-day refund policy AND works with/unblocks Netflix (and other streaming services).
But one of these VPNs is the clear winner, impressing us with their speed and intuitive software.
Hint: It's Cyberghost.
But read-on for the full head-to-head battle, and learn why we think Cyberghost is a huge threat to NordVPN's industry dominance. (And, the #1 reason you still may prefer NordVPN).
Cyberghost vs. NordVPN: Key Statistics
Numbers don't tell the whole story, but it's a good start. Here's the most important metrics and features for each of these providers.
Based in: Romania
Logging Policy: No Logs. Learn more ›
Allows Torrenting: Yes, p2p servers
Our Review: Cyberghost Review
Best Deal: $2.75/month
Key Cyberghost Features:
256-bit Encryption
Windows, Mac, Android, iOS, Router
Works with Netflix/Hulu/HBOgo
DNS/IPv6 leak protection
'Smart' server selection
App Kill-switch
No SOCKS proxy included
Built-in ad-blocker & malware protection
Above-average speeds. Unlimited bandwidth.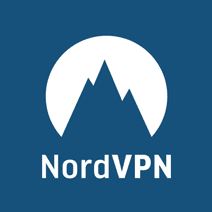 Based in: Panama
Logging Policy: No Logs. Learn more ›
Allows Torrenting: Any server
Our Review: NordVPN Review
Best Deal: $3.99/month
​Key NordVPN Features:
256-bit Encryption
Windows, Mac, Android, iOS, Router
Works with Netflix/Hulu/HBOgo
DNS/IPv6 leak protection
'Smart' server selection
Internet/Network Kill-switch
Includes SOCKS proxy (10+ locations)
No ad-block or anti-malware technology
Average speeds. Unlimited bandwidth.
Feature Comparison
Cyberghost and NordVPN are both well above the industry average when it comes to 'features' beyond simple VPN connections. Both providers have built additional functionality into their service and software, both to increase privacy/security and to provide more functionality (like access to geo-restricted content).

Features shared by Cyberghost & NordVPN (they both have these)
These are the features that you can get from either provider. In practical terms they deliver the same benefits.
DNS/IPv6 Leak protection: NordVPN & Cyberghost both use their own private DNS servers and force them to be used when a VPN connection is active (good). This prevents your ISP from intercepting your browsing history or your connection from leaking an IP address accidentally.
Strong 256-bit Encryption: This is the industry-standard max encryption strength (anything stronger is inefficient and pointless). 256-bit AES encryption is considered unbreakable by brute-force key-guessing attacks.

Kill Switch: This security features (optional to turn on) will instantly kill internet access to your computer (or selected apps with Cyberghost) if the VPN disconnects. It prevents you from accidentally leaking your true IP address or insecure data (for example, exposing your IP address to torrent peers). The implementation is slightly different for each provider but the effect is the same (and both work quite well).
Apps for all devices: Both Cyberghost and NordVPN have their own VPN app for all major platforms (Mac/Windows/iOS/Android). You can also manually set up each VPN on a vpn-compatible router. These apps make it incredibly easy to create a VPN connection or change your location.
Unblock Streaming services like Netflix: NordVPN and Cyberghost each have built-in SmartDNS technology. This lets you access US-based video streaming services, no matter where you are in the world. This can be used to access Netflix while travelling, circumvent MLBtv blackouts, and more. In our opinion, Cyberghost's implementation is a bit more polished and reliable.
Features that only Cyberghost offers:

Cyberghost has built several useful extras into their desktop app.
Ad-blocking/Anti-tracking
One of the most useful is built-in ad blocking and anti-tracking technology. The former will remove most (or all) ads from websites, leading to a cleaner browsing exprience. Even better, it doesn't trip as many 'we see you're using an ad-blocker' warnings like other adblockers.
There's also anti-tracking technology which will block tracking and cookie scripts used by most websites for analytics and advertising purposes. Some people will love the added privacy, but it can tend to interfere with the normal function of some websites (but it's easy to turn on/off).
Anonymous Torrent Mode
Cyberghost lets you choose a vpn 'purpose' and will auto-connect you to the optimal server. One of these modes we use the most is the 'Anonymous Torrents' mode which will connect you to a fast p2p-optimized server in a torrent-friendly country, and even automatically launches your favorite torrent client or incognito browsing window (your choice).
Favorite Servers/Filter servers
Cyberghost's software has multiple ways to find the exact server you want. You can filter by City/country, sort by ping time, or even speedtest every location and then connect to the fastest. You can also save 'favorite' servers for easy access later. It's a great feature and well designed.
Features that only NordVPN offers:
VPN over Tor and Double-Hop Servers:
Nordvpn is already a zero-log VPN (highly anonymous) but NordVPN has special servers that will route your VPN tunnel through the Tor network. This is an additional layer of privacy and maybe useful to get through firewalls that block OpenVPN traffic. There are also Double-Encryption servers which will route your traffic to a second NordVPN server, where it will be encrypted again with a 2nd encryption key. We don't really see the use in the double-hop option (and it's slow) but VPN-over-Tor is cool.
Custom DNS Servers:
If you don't want to use NordVPN's private DNS servers, you can specify your own preferred DNS servers. Popular public DNS include GoogleDNS and OpenDNS. We recommend just sticking with NordVPN's own DNS, however, which is required to make sure their SmartDNS (unblocks Netflix) functions properly.
Included SOCKS5 and HTTPS Proxy servers:
NordVPN isn't just a VPN service. You also can use it as a zero-log proxy service. They have proxy servers in nearly every country with a VPN server, including 10+ p2p proxy locations. We recommend using the SOCKS proxy for torrenting, and we have setup guides for Vuze, uTorrent, and Qbittorrent.
The included proxy is a nice bonus, but isn't necessary to anonymize your torrents. The VPN by itself does great (and is probably faster too). Learn more about NordVPN's proxy servers…
SOFTWARE: Cyberghost vs. NordVPN
Each company has their own software VPN client, available for desktop and mobile/smartphone platforms. It's included free with their service and be used on 6 (NordVPN) or 7 (Cyberghost) devices simultaneously.
Personally, I prefer Cyberghost's software. It's more intuitive, has more features, and seems to be more stable. It's also a nicer size, and I don't really care for NordVPN's skinny&tall client. That said, NordVPNs software performs just fine and many people like the software just as well.

Cyberghost's Software
Cyberghost's software has a different interface than most. It's designed to let you choose a VPN use rather than a server location (though you can still choose by country/city if you want). But it makes more sense to do it this way.
Want to browse anonymously? Choose the 'Anonymous Browsing' mode which blocks ads and tracking scripts. Want to download torrents? Choose the 'Anonymous Torrents' mode and it will connect you to a p2p server and open your torrent client. It's simple and elegant. And it works quite well.
Kill Switch: Like most VPNs, Cyberghost's desktop software includes a killswitch. Cyberghost chose to go with the app-level kill switch (meaning it closes specific apps when triggered instead of killing your internet altogether).
Mobile App: Cyberghost has an official app in both the iOS and Android (Google Play) stores. The mobile apps have nearly identical functionality to the desktop version (missing just the kill-switch and 'anonymous torrent' mode). It's also one of the highest rated VPN apps in the entire store, with nearly a 5-star average. That's far better than its peers.

NordVPN's Software
NordVPN also lets you choose special-use servers like p2p or double-encryption servers. Otherwise, you can choose specific countries from the map view (or list view). It's a bit clumsier than Cyberghost's implementation but works well enough.
One nice feature is that NordVPN's Smartplay technology (SmartDNS for unblocking Netflix/Hulu) works automatically, no matter what server location you connect to.
SECURITY: NordVPN vs. Cyberghost
VPN security comes down to 2 major factors:
Does the VPN used strong encryption and best security practices for each VPN tunnel
Does the VPN provider plug security holes like DNS leaks and IP Leaks
Both NordVPN and Cyberghost score well in this regard. Each uses industry standard 256-bit AES encryption for the OpenVPN protocol, as well as 'perfect forward secrecy' so that each connection has a unique encryption key that isn't determined or influenced by any previous session.
Both Cyberghost & NordVPN have also built full DNS leak and IPv6 leak protection into their software, as well as a kill switch to prevent accidental IP address leaks. 
| Security Feature | Cyberghost | NordVPN |
| --- | --- | --- |
| Encryption Strength | 256-bit AES | 256-bit AES |
| Key Length | 2048-bit | 2048-bit |
| Perfect Forward Secrecy | Yes | Yes |
| IPv6 Leak Protection | Yes | Yes |
| DNS Leak Protection | Yes | Yes |
| Kill-Switch Type | Application | App/Internet |
| Overall Security | Excellent | Excellent |
Overall, both of these companies have solid security.
The only major difference is that NordVPN gives you the choice of 2 different kill-switches whereas Cyberghost just has the app-level kill-switch. In practical terms, however, they're both quite secure.
Logging Policy & Privacy
We always recommend that you choose a VPN that doesn't keep any logs (including connection logs). This (rare) class of VPNs offers better privacy than their competitors who choose (or are required by law) to keep data on their customers.
Fortunately…Cyberghost and NordVPN are both 'no logs' VPN services.
Each of these providers is based in a jurisdiction that either has no data retention laws, or they don't currently apply to VPN providers. NordVPN is based in Panama (known for it's privacy) and Cyberghost is Romanian (the data retention law there was declared unconstitutional).
It's difficult to ever 100% verify what a VPN does behind the scenes, so the best we can do is thoroughly  investigate a company's privacy policy. Here's what we found for each of these VPNs:
NordVPN's Logging Policy
…​we have a strict no-logs policy when it comes to seeing user activity online: being based in Panama, which is internet friendly country and does not require data storage or reporting, we are empowered to deny any third party requests. Period.
Analysis: ​NordVPN advertises themselves as a non-logging VPN, and they are based in Panama (which doesn't require VPNs to keep logs). They claim that they have the authority (and willingness) to deny any 3rd-party requests for data (though in theory no log data should exist).
One caveat: this statement from the privacy policy does appear somewhat vague and doesn't specifically state that NordVPN doesn't record IP addresses or other identifiable information. 
Cyberghost's Logging Policy Policy
Through our strict no-logs-policy, we ensure that we do NOT track user traffic performed inside the CyberGhost VPN tunnel such as: browsing history, traffic destination, search preferences, data content, IP addresses or DNS queries.
Analysis: Cyberghost's privacy policy is more specific that NordVPN's and Cyberghost clearly states which information they do not log​ including: IP adresses and DNS Queries.
Bottom line: On privacy, we have to give the edge to Cyberghost over NordVPN. 
Download Speeds & Speedtest: Cyberghost vs. NordVPN
There was a clear winner when we ran these two VPNs through a series of speed tests. And it was Cyberghost that came out on top, beating NordVPN in pretty much every server location.
Don't get me wrong, NordVPN's speeds were respectable, and might outperform Cyberghost occasionally, but on average you'll get more speed for your $$ with Cyberghost.
We've only included download speeds as that's way​ more important than upload bandwidth. 
| Server Location | Cyberghost Speedtest | NordVPN Speedtest |
| --- | --- | --- |
| North America | 112.43 Mbps | 71.80 Mbps |
| United Kingdom | 55.77 Mbps | 17.10 Mbps |
| P2P Server / Netherlands | 38.85 | 15.71 |
Overall Cyberghost did quite well, and is capable of streaming 4K video (via Netflix for example) from nearly every server location. NordVPN may be limited to 1080p (still excellent) in some locations.
Which VPN should you choose?
Both of these VPNs are pretty evenly matched, and on paper they have very similar features.
That said, I think the competition tilts slightly to favor Cyberghost (with one important caveat…)
The Similarities:
Here's what Cyberghost and NordVPN have in common:
Zero Log Privacy Policy
Great Price! Each is available for under $4/month with a long-term subscription
Torrents are allowed
Kill-switch included
256-bit AES Encryption
Works with Netflix, Hulu & other streaming services
The Key Differences:
Where Cyberghost is better than NordVPN:
Speed:Cyberghost outperformed NordVPN on our speedtest accross all server locations.
Software: Cyberghost's software is easier to use an more intuitive. You also get better control over specific server locations. Cyberghost also has a FireTV/Firestick app that works great!
Privacy Policy: I found Cyberghosts's logging policy to be more straightforward and convincing (fewer loopholes).
You should choose Cyberghost if: You want faster speeds and a better user interface (thanks to their awesome software).
Where NordVPN is Better than Cyberghost:
Torrent Policy: NordVPN allows torrents on all server locations, whereas Cyberghost asks that you use the p2p-specific locations.
Proxy Support: NordVPN subscriptions also include SOCKS5 & HTTPS proxy servers in 10+ torrent-friendly locations. A proxy is a lightweight alternative to a VPN and can be used to protect your torrent IP address (just like a VPN).
You should choose NordVPN if: You really want proxy service to be included with your VPN subscription, or you don't want any location restrictions on your torrenting.