HotspotShield VPN is one of the oldest an well-known VPN services. This is mainly because they were one of the first 'Free' VPN services, monetizing their service instead through injected advertising. Hotspotshield has change alot since then, releasing a premium version of their VPN service and a claimed 'No Logs' policy (which we found some real flaws with).
Many BitTorrent users are curious whether HotSpot Shield's service will work for torrents. Can it fully anonymize torrent downloads (and does Hotspot Shield allow torrents in the first place)?
After all, wouldn't it be great if a Free VPN service like HotspotShield good be the magic bullet for torrent privacy? Spoiler…we've never found a free VPN that's a good option. But read on…
Contents
WHAT IS HOTSPOT SHIELD?
According to their Crunchbase profile, HotSpotShield's parent company (Anchorfree) was founded in 2005 and is a venture-funded company based out of San Fransisco, California.
They initially become popular as an ad-supported VPN service available with a (slow) free tier. It was more of an encrypted web proxy than a true VPN as it only encrypted browsing activity, not your other apps using your internet connection (like uTorrent).
While they still have a free plan (and still ad-supported) Hotspot Shield also now has a premium VPN service tier (branded as their 'Elite' service). It costs $12.99/month (expensive compared to these excellent cheap VPN's). That price gets cut in half if you opt for a 12-month subscription.
IS HOTSPOT SHIELD GOOD FOR TORRENTS?
We evaluate all VPNs on torrent-friendliness and assign each a TorrentScore based on how well-suited each VPN is to torrent privacy. Here are the most important factors we consider, and how HotspotShield performed on each:
Logging Policy: Hotspot Shield has contradictory claims within its own privacy policy. They do not appear to be a true zero-log VPN.
Torrents Allowed: Hotspot Shield does NOT expressly state that torrents/p2p is allowed on their network.
Speed: Hotspot Shields speeds are very poor for the free subscription, but decent on the 'Elite' tier.
Extra Features: Hotspot shield has few/no bonus torrent features (a Socks5 proxy for example)
Our Verdict: Hotspot shield has too many privacy concerns and too few torrent-specific features to get our recommendation. When you add in the fact that it costs nearly twice as much PIA or NordVPN (our top picks), it's obvious there are better options.
You should check out: The best Hotspot Shield alternatives
For a fuller analysis, please read on as we go in-depth for each criteria:
HOTSPOT SHIELD LOGGING/PRIVACY POLICY
Hotspot shield now markets itself as a 'non-logging' VPN, which is pretty surprising considering their free plan makes money by injecting advertising and tracking cookies into users browsers. And of any fee-based advertisers always track ad performance using any available data (like IP addresses).
Worryingly, a privacy advocacy group found Hotspot shields privacy policy to be misleading, and it turns out there may be much more tracking going on than you think. And in reading the policy, we found some concerns (and contradictions) ourselves. But first, why this matters at all…
Why Hotspot Shield's privacy policy matters for p2p/torrent downloads
The goal of choosing a torrent VPN service is straightforward: Secure, untraceable torrent downloads.
No 3rd-party should every be able to recreate your torrent history using publicly visible data points like your email or IP address. That's why a real zero-log policy is so important. It eliminates the link between your VPN-assigned IP address and your real IP. It's why we love companies like Private Internet Access and NordVPN so much. Their zero-log promises have held the test of time.
So what's in Hotspot Shield's privacy policy?
To be honest, their privacy policy is a bit of a confusing mess and appears to contradict itself several times. There are also information gaps (topics that aren't specifically covered) that leave the user in doubt about what information is actually collected by 3rd-parties. Here's our reading of key passages (opinion):
​
Our product will never store, log, or share your true IP address, and we always delete your true IP address after your VPN session is closed.
This statement is vague. What's the 'product'. Does the definition of the product extend to include the actual VPN servers, or is it simply whatever software client is download onto the user's computer. Since 'product' is never defined, there's a ton of wiggle room for Hotspot Shield to interpret any discrepancy later.
Creating an account is always optional – we never require you to register or otherwise provide us any personal information to download or use our products.

This is disingenuous. Sure, nobody is FORCED to use Hotspot shield, but this wording suggests you could use Hotspot Shield Elite without ever creating an account. That is clearly inaccurate. In fact, on their subscription page it says your email address is "required for account activation". In what world is an email address not personal info, not to mention your credit card number and billing location.
And most preposterously, there is this contradiction within the privacy policy itself. Remember the passage above stating that the 'product' will "never store, log, or share your true IP address."
​So then why later in the privacy policy do I read this:

Additionally, your true IP address is stored only for the duration of your VPN session
Uh what? The policy clearly states that they do in fact store your IP address, then delete it after the VPN session is over. This is not the same as never storing an IP address. Other truly zero-log providers modify servers to dev/null for VPN logs, meaning no data is ever written to a disk in the first place.
The privacy policy then goes on to disclaim any collecting of IP addresses or other personally identifiable info (like MAC addresses) that may be collected by advertisers in the act of serving ads which are injected into the free plan.
Bottom line: According to the privacy policy, your IP address does appear to be written to a disk if only temporarily, and is almost certainly logged by the advertisers who partner with Hotspot shield to monetize their free 'product.'
This doesn't hold a candle to Private Internet Access's zero-log guarantee which actually beat the FBI in court.
DOES HOTSPOT SHIELD ALLOW TORRENTS?
Most of the truly torrent-friendly VPNs will explicitly state in their documentation that torrents/p2p is allowed. NordVPN, Torguard, IPVanish and PIA are a few that come to mind.
We couldn't find any such statement anywhere on Hotspotshield's website. Sure, there are pages that mention torrents, for example this blog post telling you that you could use Hotspot shield to unblock pirate sites. But that doesn't mean they actually allow you to torrent on their network.
We searched their FAQ and Terms of Service and couldn't find any such statement either.
Verdict: Unclear. We haven't seen any indication that Hotspot Shield Elite actively cancels accounts for torrent activity, but they don't expressly allow it either.
SPEEDS
Nobody likes a slow torrent download, and VPN encryption already slows speeds a bit, so it's critical to have fast (and not overcrowded) servers. Hotspot shield does well in this regard, and speeds were generally good, though for the price we'd expect even better performance. For example, ExpressVPN (similarly priced) and IPvanish (cheaper) clocked in at faster speeds.
Hotspot Shield Speed Test Results:
United Kingdom: 32.19 Mbps download

United States: 64.62 Mbps download

Australia: 27.73 Mbps download
EXTRA FEATURES (THAT ARE GOOD FOR TORRENTS)
NordVPN, Private Internet Access, and Torguard have all raised their game when it comes to attracting torrent downloaders. They have added specific features to their service that make your torrents more secure, faster, etc.
Examples include:
Kill Switch: Make sure your IP doesn't leak if the VPN disconnects
p2p-optimized servers: Faster speeds while torrenting, in torrent-friendly countries
Included SOCKS5 proxy: Double-hop IP switching option for torrents. Also can be used without VPN for faster downloads. PIA and NordVPN both include this at no extra charge.
The only feature offered by Hotspot shield is the kill-switch (which pretty much every major VPN now builds into their software, so it's not particularly unique).
Verdict: Hotspot Shield is nothing special when it comes to torrent-specific features and functionality.
HOTSPOT SHIELD ALTERNATIVES (BETTER FOR TORRENTS)
Hotspot Shield is a reasonable option for general VPN usage, but it clearly doesn't make the cut for torrent users. Their logging policy is incomplete and contradictory, and there's no explicit allowing of p2p activity. When you add in the high price ($12.99/month) it's impossible to recommend their service when there are excellent options under $4.
Here are the VPNs you should check out instead, as well as some comparisons to help you decide between them…
NordVPN
NordVPN burst onto the zero-log scene a couple years ago, and they've been adding features (and users) at an insane pace. It's based in Panama (known for privacy) and is extremely torrent friendly. Speeds are decent, the software is easy to use, and it's got 2 kill-switch options for keeping your real IP address from your torrent peers.
It even includes unlimited SOCKS5 proxy service in 10+ locations. Our guide will show you how to set it up.
You may have even seen their commercials on TV (one of the first VPNs to go for mainstream advertising). And users have been sticking around long term, thanks in part to their insane 2-year subscription offer, for 60% off the retail price.
---
Private Internet Access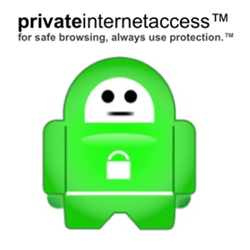 Private Internet Access is the original zero-log VPN and still has a huge following among die-hard bittorrent users. Their logging policy has been validated in court, and we confidently recommend their service. The software UI is simplistic but incredibly stable and powerful. You can even tweak the encryption strength to maximize download speeds (Another feature Hotspot Shield doesn't offer).
​Read our full PIA review too see everything it's capable of.
Like NordVPN, PIA includes unlimited SOCKS5 proxy access with every VPN subscription plan. Data usage is unlimited on all plans (seriously). We've got a dedicated PIA Torrent guide to make setup a breeze.
Additional Resources
Make sure you check out the other articles and guides on this site. We'll help you pick the perfect VPN, then set everything up in your favorite torrent client. We have setup guides for: Vuze, uTorrent, Deluge, QBittorrent & Tixati. 
If you're having trouble choosing between the many excellent VPN options available, compare the top torrent-friendly VPNs.