A common question I get is: 'Can Tor be used to download torrents?'
At first glance, this sounds like a great option. Tor has alot of advantages.
First, it's free (which people love). And second, it uses multiple layers of encrypted proxies, so it should be highly anonymous.
All these things are true, and Tor can be used as a torrent proxy. But it shouldn't be, and I'm hoping to convince you why…
But don't worry, there's a much better alternative for anonymous torrents. Tor's only advantage is it's cost (free). But Tor is not the best tool for the job. Not even close.
WHAT IS TOR?
Tor is a free anticensorship tool, designed to help people around the world communicate safely and access content without restrictions. At it's core is a series of encrypted proxies, which are routed randomly and layered like an onion. The theory is that if you tunnel your internet traffic through three or more encrypted proxies, the 1st layer will know your identity, the last layer will know your destination, but no one will be able to connect the two.
All Tor proxy nodes are run by volunteers, and the entire network is based on a theory that all Tor node operators are trustworthy (which is unlikely). Even so, Tor is still highly secure, and anonymous.
Most people access Tor through the Tor Browser bundle, which is a specially configured version of firefox, designed to easily route all traffic through the Tor network. This is great for visiting a website anonymously (though you will face constant captcha's anti-spam challenges).
CAN TOR BE USED TO DOWNLOAD TORRENTS?
The tor network uses layers Socks proxies, so technically any app or software that can connect to a socks proxy can use Tor. This includes things like Skype, Android, and most desktop torrent clients.
But before you rush to setup uTorrent to use Tor, there are a few downsides to consider:
1. Tor is designed to enable free speech and fight censorship, not to download MP3's
This assessment may seem harsh, but let's be honest – the volunteers that pledge their time, money, and bandwidth to Tor are doing it in an effort to make the world a better, safer place. Not to help you use uTorrent anonymously.
Tor's bandwidth is severely limited, so from a human perspective, it's important to save that limited bandwidth for those that really need it. People use Tor every day to speak freely against authoritarian, violent governments, or to publish sensitive articles/blogs anonymously. Tor enables people to expose corruption, abuse, and oppression in relative safety.
​This is incredibly important, and we shouldn't clog the Tor network with high-bandwidth torrent traffic, which would could literally overwhelm and break the entire system.

2. Your torrent client can still leak your true IP when using Tor as a proxy
Researchers in France were able to de-anonymize over 10,000 bittorrent users attempting to hide their torrents via TOR. They were surprised at how easy it was, and in over 2/3 of the cases, they didn't actually have to do anything to trace a torrent users' real IP address.
The reason? Tor was only being used to connect to the tracker. Peer connections were routed outside Tor.
To be clear, this isn't Tor's fault. It means the user either had an improperly configured torrent client (not setup to proxy peer connections). Alternatively, these peers could have been using a torrent client that doesn't actual support the proxying of peer connections (examples include: Transmission, Tixati).
3. Tor doesn't support UDP connections (like DHT) so any non-TCP connection can leak your IP
DHT (Distributed Hash Table) has become a core bittorrent technology. Magnet links don't work without it. But there's one problem, DHT relies on the UDP transport protocol, and Tor can't handle UDP connections.
Some torrent clients might just disable non-supported functions. But most will simply ignore your proxy settings for UDP, and route them outside the Tor tunnel (and leak your real IP address to all DHT peers). Yikes!
4. Tor is slow… Really slow.
Have you ever tried to stream HD video over Tor? It's not pretty. You'll be lucky to get 480p resolution (non-HD). If you have a fast connection (10mbps+) you won't get anywhere near you maximum download speeds if you try to run your torrents through Tor.
Isn't the whole point of torrenting to get content quickly and conveniently? Downloads that take all day should be a thing of the past.
THE BETTER CHOICE: TOR ALTERNATIVES?
So if Tor isn't a good choice for anonymizing your torrents, what are the other options?
Well there's two:
And don't worry, you don't really have to choose one or the other. Because several VPN providers (including NordVPN and PIA) include Socks proxy service with every subscription. Woot!
Tor vs. VPN
A VPN Service (Virtual Private Network) will route all of your internet traffic through a 3rd-party server owned by your VPN service (changes your public IP address). All traffic will also be encrypted with extremely strong 128-bit or 256-bit encryption (depending on your settings).
This provides protection from the two main ways torrents are monitored:
By your public IP address in torrent swarms (they will see your VPN service's IP instead)
Your ISP monitoring your traffic directly (the encryption prevents your internet provider from reading your traffic.)
It's important that you choose a non-logging VPN. If the VPN provider keeps connecition or activity logs, they could voluntarily share your previous connection history (what IP addresses you used). If the VPN keeps no logs, this is impossible.
Here's how a high-quality VPN compares to Tor:
| | VPN | Tor |
| --- | --- | --- |
| Encryption Mode | Encrypts all your internet traffic (including p2p) | Encrypt one app at a time (such as a Torrent Client) |
| Encryption Strength | 256-bit AES | 128-bit AES |
| Server/Exit Node Location | You Choose | Random |
| Speed | Fast (up to 95% of your normal internet speed) | Slow. Usually 1-5mbps |
| Weaknesses | Can leak IP address if the VPN fails (use a kill-switch to fix). | Can route peer, tracker connections outside the proxy |
| Setup Difficulty | Easy | Hard |
And most importantly: a VPN service isn't vulnerable to the same 'Bad Apple' attacks the researchers used on Tor users to deanonymize 10,000 bittorrent file-sharers. As long as you choose a non-logging VPN provider (and you trust them), your torrent activity should be nearly 100% untraceable.
Which VPNs are best?
Any torrent-friendly VPN that doesn't keep logs will meet the basic privacy requirements. Of course…we've got higher standards, and two VPN providers really stand out from the crowd.
#1 NordVPN (VPN + Proxy + VPN-Over-Tor)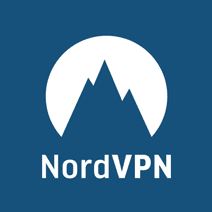 No Logs.
Works w/ Netflix
Proxy Included
$2.99/month (special offer)
NordVPN is an excellent choice for Torrent-fanatics, and they're surging in popularity thanks to their unbeatable combination of features and price. NordVPN is a true zero-log VPN provider based in Panama (privacy haven) with some pretty unique features built into their software:
SmartDNS/Netflix Support: Unblock Netflix, Hulu, and 50 other services automatically. Netflix blocks most VPNs. NordVPN works flawlessly. 
P2P-optimized servers: Fastest speeds and unrestricted peer availability in torrent-safe locations. 10 of these server locations have SOCKS5 proxy servers too. 
VPN-Over-Tor: That's right. You can choose to run your VPN connection inside the Tor network​ with a single click. Maximum privacy.
30 day, 100% Refund: Try NordVPN risk-free for an entire month!
​We've also written a complete NordVPN setup guide to show you step-by-step how to use their service to download torrents anonymously with any torrent client. It's also a full review and overview of their service. 
#2 Private Internet Access
So far, Private Internet Access is the only VPN who's non-logging claims have been tested in court (they passed). PIA refused to hand over IP evidence to the FBI, stating that they didn't have any records or logs to hand over.
​That's the closest thing to a 100% no-log guarantee we've found, and just 1 of many reasons why PIA topped our list of the best bittorrent VPNs for different 3 years. 
If you wanted a shorter-term plan (1 year or less) then PIA will be cheaper than NordVPN, and still has all the essential features:
No Logs. Verified in court.
Socks5 proxy server included (Netherlands)
Adjustable VPN encryption strength (optimize your speed)
Works with uTorrent, Vuze, Deluge, QBittorrent, and every major torrent client. We've even got a setup guide. 
And it's only $3.49/month if you buy a 1-year subscription. Read our review too, it's a great intro to their service.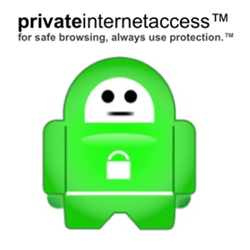 No Logs.
Proxy Included
$3.49/month
7-day refund policy
HOW DO YOU USE A VPN FOR TORRENTS?
There is no complicated setup required to torrent anonymously with a VPN. Simply download your VPN providers' software on your device (most have a custom app for Windows/Mac/iOS/Android). Then just choose a server location (we recommend the Netherlands.
​Click 'Connect' and you're good to go!
Socks5 Proxy vs. Tor
On this site, we also recommend using a zero-log Socks5 proxy as a way to anonymize your torrents. It will change your torrent IP address and give you nearly 100% of your normal ISP-assigned speeds. The downside is using a proxy to anonymize your torrents requires manual setup in your torrent client of choice. Also, some torrent clients will route peer connections outside the proxy tunnel (bad).
But how does Tor compare to Socks5 proxies?
Well, Tor is actually a network of layered Socks5 proxies. So instead of using a single proxy server, Tor will route your traffic through 3 proxies, with 128-bit encryption on each layer. It's far more anonymous than 1 Socks proxy, much MUCH slower.
The main advantage of Tor vs. a Socks5 torrent proxy is the added encryption. Most Socks5 proxy services offer no encryption whatsoever. Encryption prevents torrent throttling. It also stops your Internet Provider from monitoring your torrent traffic.
But Tor still has all the insecurities of any Socks5 proxy setup for torrents (some peer connections may be routed outside the proxy tunnel, exposing your real IP address).
That's why the best setup is to run a Socks5 proxy inside a Zero-Log VPN tunnel. The proxy will allow your torrent client and web browser to use a separate IP address (Torrent client will have the proxy's IP address, all other Apps wil use the VPN's IP).
Under this dual layer setup, if a peer connection is routed outside the proxy tunnel, it will only expose the VPN's IP address (still anonymous). And this setup offers much stronger encryption than Tor and is much faster than Tor.
And best of all, you don't need to buy VPN service and proxy service separately. Several VPNs include both in a single unlimited subscription.
Proxy Setup Guides
We have Socks5 proxy setup guides for most major torrent clients. This can be used with a Paid Socks5 torrent proxy service, or even used with Tor (not recommended).
CAN A 'FREE' VPN BE USED INSTEAD OF TOR?
Our guide to 'Free VPNs for Torrenting' concluded that their aren't any reputable free VPN services that allow torrenting (without restrictions). They will either actively block all p2p connections, or cancel your account if you try.
'Free' services also have other issues: Most importantly, they tend to keep extensive logs of your connection history and online activity (in other words, you're not anonymous).
Also, Free VPNs are slow (because bandwidth is the largest expense for a VPN service). These free services tend to make money in other ways, like injecting ads into your web-browsing or selling your online activity/demographic information to advertisers.
Do yourself a favor, get a 'Real, Torrent-Friendly' VPN service. You'll thank us later.
TOR STILL HAS A GOOD USE FOR P2P/TORRENTS
The Tor browser can still be useful, just not for the actual torrent downloads.
Many people use Tor to access their favorite torrent sites. This creates an additional layer of security, between you and your torrent downloads. With Tor, even your VPN provider couldn't figure out what sites you were visiting (not that they care).
Tor also allows you to have a separate IP address for downloading of the '.torrent' file, vs the actual p2p sharing of the file being torrented.
Using Tor will also make it nearly impossible for a school or public wifi firewall to block your torrent searches.
The Tor browser is available for Windows/Mac machines.
You can even access Tor on Android devices, using Orbot + Tor Browser