Is it just me or have public torrent sites gotten completely unusable? They're absolutely littered with suspicious popups, unauthorized redirects and other user-unfriendly garbage that makes for a pretty horrible experience.
Some of the worst offending sites are less-legal trackers like Kickass Torrents and The Pirate Bay, but even completely legal trackers aren't immune. For example, linuxtorrents (a tracker for open-source linux distros) uses both popups and (at least previously) a crypto-miner that causes 100% CPU usage when browsing.
But keep the faith brother, it's actually quite easy to block (or completely avoid) these torrent ads and redirects so you'll never have to deal with them again.
3 Methods to choose from:
qBittorrent in-client search (preferred)
Use qBittorrent Search to avoid ads
One of qBittorrents best features (and best-kept secrets) is that it actually has a built-in search engine that allows you to search your favorite torrent sites directly from the client interface.
That means you don't actually have to open the tracker website or deal with popups, malicious javascript, or any of the other nonsense that makes torrenting so frustrating these days.
We've got a full guide on using qBittorrent search, but here's the quick version:
Enable qBittorrent Search
Go to Menu > View > Search Engine to make the search feature visible in the UI
Install Python
Python is a free programming language the runs on Windows, Mac and Linux machines. You have to install the python compiler in order to use qBittorrent's search plugins which are really just simple python scripts.
You can either download the latest release from the official site, or qBittorrent will prompt you to install it.
Install Search Plugins
You can manually install individual search plugins either from a web link or a downloaded python script (this repo is a good starting point).
However the easiest method is to just click the 'check for updates' button which will auto-install the most popular pre-bundled search plugins.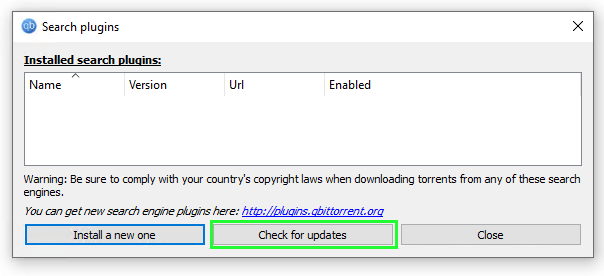 Search for Torrents & Download
Once you have one (or more) working search plugins installed, you can search for torrents right from the search bar. Then just double click a filename to start downloading.
No muss, no fuss, and no ads!
It's just one of many reasons qBittorrent is my favorite torrent client for multiple years running.
Block Ads with an AdBlocker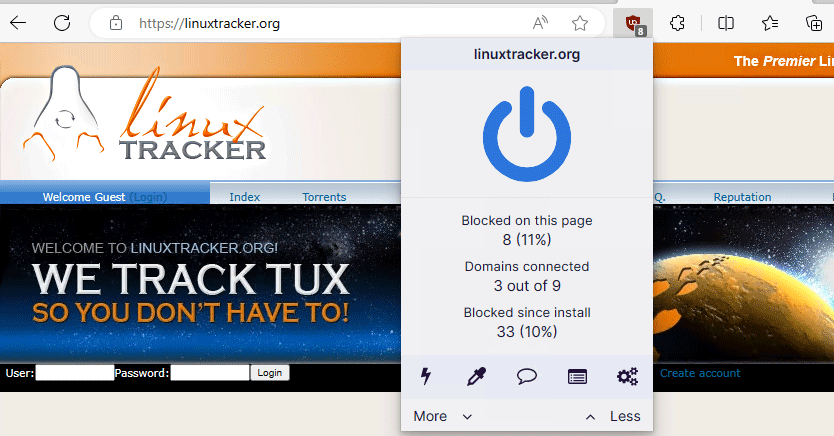 If you still want the community & commenting aspect of torrent trackers, or just can't bear to switch to qBittorrent, you can always use the brute force method.
You'll be able to block most of the worst ads using a quality adblocker extension.
Ad-blocker extensions
I personally like uBlock origin, which has lots of options for customizing which elements get blocked on specific sites. Best of all it's free.
If uBlock doesn't block enough ads on your favorite torrent site, you can also try Privacy Badger or Adblock Plus.
I tested 3 of the most popular public torrent sites using uBlock Origin (free version) and the experience was 1000% better. Nearly all of the most obnoxious popups and redirects were blocked with zero configuration.
Ad-free Browsers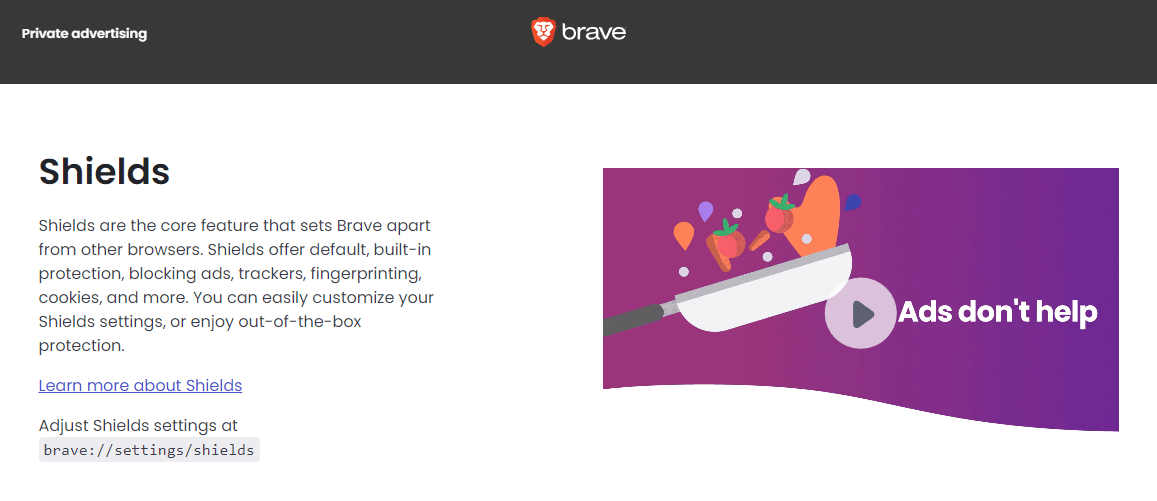 A good alternative to extension-based adblockers is to use a browser with ad-blocking built in.
Brave Browser is a great option here. If you're loath to switch all your bookmarks over, you can use Brave just for torrenting and keep your preferred browser for everything else.
Go Private (trackers)
Though public torrent trackers get all the notoriety, seasoned bittorrent users gravitate towards the more exclusive private trackers.
These are invite-only communities with curated content, reliable seeders and strict rules about share ratios and seeding.
And while many of these private trackers may be monetized in some way (for example a registration fee) they tend to avoid the awful popup ad experience that bombards you on public-facing trackers.