So you're ready to hide your torrent IP address? That's smart.
More and more bittorrent users are choosing to hide their IP address by using a simple anonymization tool called a VPN (That's Virtual Private Network).
If don't make your IP address anonymous, your true IP address will be visible to every peer in your torrent 'swarms.'
And that's a problem, because for popular torrent swarms, it's estimated that every IP address is logged and recorded by third-party monitoring groups within 3 hours.
This step-by-step guide will show you:
EASY SOLUTION: ANONYMOUS TORRENTS IN 5 MINUTES
An anonymous, torrent-friendly VPN is the 1-click solution that will hide your torrent activity quickly and easily.
The VPN performs 2 important functions:
Encrypts your BitTorrent & web traffic so your Internet Provider can't read or block it.
Replaces your real IP address with an anonymous IP belonging to the VPN server.
So which VPN do you recommend?
Only a few VPN's are both torrent-friendly and offer maximum anonymity (with a 'No Logs' Policy). There is one VPN provider that we consider to be an outstanding choice for anonymous torrents: Private Internet Access VPN.
Private Internet Access is one of the most 'Torrent-Friendly' VPN providers in the world, and they have taken steps to ensure the anonymity of their customers. It's no surprise that they were named the best torrent vpn of 2014.
Because PIA keeps no logs or records whatsoever, even they could not trace your torrent activity back to it's original source. Still skeptical? Private Internet Access actually proved their zero-log policy in court, beating the FBI's records request.
PIA offers numerous torrent-specific features that few competitors can match, such as:
A No-Logs Policy
Most VPN providers log some sort of data about your connection history. This data can be used to trace activity on their network back to specific subscribers. But PIA Keeps no Logs at all. (So they can never identify specific users just from their anonymous vpn-assigned ip address)
High-Grade Security Features
PIA features 'Military-Grade' 256-bit encryption, which protects all data sent through the VPN tunnel. This means that even your ISP (Internet Provider) cannot read your web traffic, or throttle (slow down) your torrent downloads.
PIA Also includes a VPN Kill-Switch feature (enabling it is optional) which will instantly kill your internet connection if the VPN disconnects. This ensures your true IP address is never exposed by accident.
Free Torrent Proxy Server Included
The two best tools for hiding your torrent IP address are a VPN and an anonymous proxy. Each has it's own advantages, and most companies will charge your extra to have both. PIA includes both VPN and proxy service with all subscriptions.
Why we love Private Internet Access:
No logs. Proven in court.
up to 256-bit Encryption (adjustable)
SOCKS5 proxy included
7-day, 100% refund policy
10 simultaneous VPN connections per account
Best Price: $3.49/month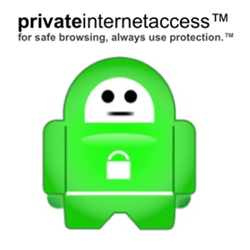 HIDING YOUR TORRENT IP ADDRESS (THE COMPLETE GUIDE)
This step-by-step guide is going to teach you everything you need to know about anonymizing your torrent IP address (and what anonymous IP really means).
If you want even more information, we've linked to other articles in each section. Feel free to visit them for more information. We've got tons of information related to torrent privacy on this site if you want to spend some time poking around.
Ok… let's get started.
WHAT'S AN IP ADDRESS?
An IP address (Internet Protocol Address) is a unique numerical address that identifies a specific computer or connection on the internet.
Every major website has its own unique ip address (sometimes multiple). When you type a URL (like www.google.com) into a web browser, your browser actually looks up the IP address associated with that URL, and then loads the IP address.
For example:
Google.com's IP address is: 74.125.141.104

You can even visit google directly by entering that ip address into your browser (or just click the link above)

Do I have an IP address?
You betcha.
In fact, your browser IP address is: 45.63.67.65
Every internet connection has an IP address associated with it. This is how a website (or torrent peer) knows where to send the data you request when you load a webpage or download a torrent file.
If you have a home network (for example, using a wireless router connected to a cable or DSL modem) all of your devices will actually share the same external (publicly visible) ip address. Your Internet Provider assigns an IP address to each subscriber. That ip address is shared by every device that uses that subscribers' internet connection.
Next up, we show you how to check your own IP address (and change it).
HOW TO CHECK YOUR IP ADDRESS
Your IP address says alot about you. Even without access to your ISP's database, anyone can use your IP to determine what city you live in and who your internet service provider is.

Check your IP with 1 Click
IPVanish has a great tool that will instantly show you your public IP address. It even has more advanced features that will let you see your IP location on a map.
Click Here to see your IP address (it should be on the top left of your screen above the ipvanish logo)
You can even see the geographic location of your IP address (where your ISP's servers are located) by clicking the 'Learn More' link after your IP address (shown in the graphic above).
This will bring you to the following screen:
For more detailed instructions, read our guide on How to check your torrent IP address.
VPN & PROXY: 2 TOOLS FOR SAFER TORRENTS
There are two tools that allow you to easily change the IP address of your torrents:

VPN (Virtual Private Network)
Proxy Server (anonymous Socks5 proxies are great for torrents)
While the technology is quite complicated, using a VPN or proxy is actually very easy.
We'll get into how to use each below, but first let's look at the differences between them.
VPN vs Proxy (What's the difference?)

Changes IP address for all traffic
Encrypts transmitted data
Easy-to-use software
Changes IP address for 1 program
No encryption
Requires manual setup
As you can see, each has its own advantages. The good news is, you don't have to choose. You can actually use a VPN and proxy server together to get the advantages of both.
This also greatly increases your anonymity by adding a second security layer between your torrent IP address and your true IP. Learn more about whether to choose a VPN or Proxy for torrents.
USING A VPN FOR ANONYMOUS TORRENTS
Using a VPN is the quickest an easiest way to hide your torrent IP address. It takes less than 5 minutes to sign up, install the software, and anonymize your torrents.
Some VPN Services are much better for torrents
Many VPN's don't want bittorrent users on their network because they use tons of bandwidth and sometimes legal headaches. Also, most VPN providers keep data logs, that could potentially be used to trace your anonymous IP address back to you.
Most of the VPN providers featured on this site are Non-Logging, torrent-friendly VPN providers, who's technology and services are specifically tailored to the privacy needs.
Best VPN's to hide your Torrent IP
We chose these VPN's because they offer an excellent combination of security, privacy, and performance, all at extremely affordable prices. You can also check out our top torrent VPN's of 2014.
1. Private Internet Access
As we already mentioned, PIA is awesome. All plans have their zero-log guarantee, allow up to 10 devices at once, and include the SOCKS5 proxy. All you need to sign up is an email address and a form of payment (even Bitcoin is accepted!)
Read: Our review of private internet access
Why we love Private Internet Access:
No logs. Proven in court.
up to 256-bit Encryption (adjustable)
SOCKS5 proxy included
7-day, 100% refund policy
10 simultaneous VPN connections per account
Best Price: $3.49/month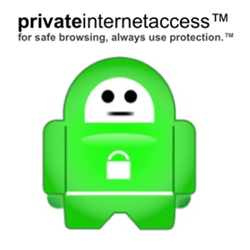 2. IPVanish
IPVanish VPN can deliver the fastest possible speeds because they're the only VPN provider with their own Tier-1 Data Network. Their parent company is once of the largest CDN providers in the world, and they have a massive data infrastructure and a fiber-optic data backbone.
What is does this mean? IPVanish is fast. Really fast.
IPVanish is also a non-logging vpn. They take your privacy seriously and don't record any VPN session or usage data.
Why we love IPVanish:
No logs. Period.
The fastest VPN we've tested
up to 256-bit Encryption (adjustable)
SOCKS5 proxy included
7-day, 100% refund policy
10 simultaneous VPN connections per account
Best Price: $6.49/month
How to use the VPN Software
As soon as you sign up and pay for your VPN account, you will be given a download link for the VPN software (depending on the VPN provider it will either be emailed to you or a download link pops up after you pay)
Then you simply install and run the software (it may ask for administrator privileges, and you should 'allow' to make sure it works correctly).
Once the software loads, you just need to enter your username/password combo, choose a server, and click connect.
Note: If you're mostly using the VPN for torrents, its best to choose a server in a Net-Neutral country like the Netherlands or Switzerland.
To hide your IP address, all you have to do is connect to the VPN server of your choice. You can sort by City, Country, or Ping Time (how far away the server is). Then just click connect. That's it!
IPVanish displays your new (anonymous) IP address right in the software after you've connected.

Private Internet Access's software is equally easy to use. To connect to a server, you just right-click the PIA system tray icon, and click the server location from the list that appears. That's it! You can even configure it to auto-connect to your favorite server every time your computer boots up, so your connection is always encrypted and anonymous.
HOW TO USE AN ANONYMOUS PROXY FOR TORRENTS
The main advantage of using a proxy to anonymize your torrent traffic, is that it allows you to keep your torrent IP address different from the rest of your internet connection.
This means there no obvious connection between your torrent IP and your web browsing history. It also allows you to keep your browser ip address in your home country (for geo-location purposes and accurate google searches) while using a different country for your torrents.

Anonymous Proxy Providers
These non-logging torrent proxy services are our favorite choices for torrents. They all offer Socks5 proxy service (which is far superior to http proxies for the purposes of anonymity and security.
Torguard
Torguard offers both VPN and proxy service (sold separately) but we think their proxy service is the best value. The biggest advantage of Torguard is their auto-proxy installer that will automatically configure your favorite torrent client (uTorrent, Vuze, or Deluge)
Torguard also gives you the most server locations of any torrent proxy. You get access to 100+ IP addresses in 8 countries.
They also allow 5 simultaneous connections, so you can configure your web-browser to use one proxy location (using a plugin like foxyproxy) and your Torrent Client to use another.
A yearly Torguard subscription costs less than $4/month.

VPN + Proxy in one
There are a few VPN providers that actually include Socks5 proxy service at no additional charge. You won't get as many location options as torguard (or the auto-install option) but it's a great way to save money if you want the benefits of both a VPN and proxy together.
VPN's that include Socks5 proxy with VPN purchase:

How to configure the proxy for torrents
Manually configuring your Torrent Client to use a proxy is a bit tricker than the 1-click setup of a VPN. Luckily, we have step by step instructions for both Vuze and uTorrent.
Proxy Setup Guides (Scroll each article to the proxy section for instructions)

HOW TO CHECK YOUR TORRENT IP ADDRESS
Make sure to read our article 'How to check your Torrent IP' to verify whether you proxy setup is working correctly. 
You can also just use a free tool like checkmytorrentip.
To use it, just open your personal magnet tracking link with your torrent client. Wait a few seconds until your torrent IP address appears on the screen. (Shown Below)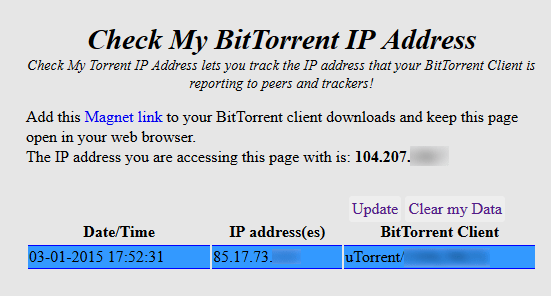 Important Note:

If you're using a proxy for torrents, your torrent IP should be different than your browser IP
If you're using a VPN (and no proxy) your torrent IP should be the same as your browser IP
WHAT IS ENCRYPTION? DO I NEED IT?
This is a short overview. For a more complete look, read our Torrent Encryption Guide.
When your incoming/outgoing data is encrypted, it is like protecting it with a password (known as an 'encryption key') that makes your data unreadable by anyone that intercepts it. Even your Internet Provider can't read your web traffic or see what you're doing online if it's encrypted.
You probably use encrypted websites every day without realizing it. Anytime your visit a website that stores important financial data (like your bank or credit card company) you will see the letters 'HTTPS' in front of the domain name in your browser URL bar (https://www.americanexpress.com).
When a site uses https (instead of unencrypted 'http') this means that they data transmitted between the website and your computer (like passwords or financial data) is encrypted and unreadable by third-parties (like if someone was snooping on a public wifi connection).
Google is actually a leading advocate of expanding the use of https online. You may have noticed that google now uses https encryption for all searches.

Benefits of encryption
Encrypting your internet traffic can dramatically decrease your risk of identity theft. It also increases your privacy online and prevents snooping and logging of your webtraffic by your Internet Provider.
It can also increase your download speeds, especially for torrents and streaming video sites (like Netflix and Hulu). This is because encryption blocks ISP throttling.
Encryption Benefits

Increase online security, privacy
Prevent Identity Theft
Stop your Internet Provider from monitoring/logging your browsing history and downloads
Block your Internet Provider from throttling (slowing down) your torrents and video streaming.

Do I need encryption for anonymous torrents?
The most important step for anonymous torrents is the use of an anonymous ip address. You don't need encryption to change your ip.
Encryption does have two main benefits for torrent downloads:

Prevents your Internet Provider from seeing that you use bittorrent (and which files you download)
Can speed up your downloads (if your Internet Provider throttles torrent speeds).
You can still encrypt your torrent traffic without a VPN.
Even if you are using a proxy instead of a VPN (or no anonymization service at all) you can still encrypt your torrent traffic if you use a major VPN client like uTorrent or Vuze, because they have Optional encryption built into their software.

To learn how to use the built-in encryption functionality in your favorite torrent software, try our free guides: