More than half of the world's most popular torrent sites are blocked in Pakistan. Pakistani internet providers also outright block or throttle torrent file downloads.
This guide will show you:
How to unblock torrent sites and download freely
How torrent downloads are monitored
How to download privately using a VPN
Introduction to this guide:
The crackdown on BitTorrent is global, but it's even worse in Pakistan. In the USA for example, internet providers don't block access to torrent sites (though some do slow torrent downloads).
But by using encryption technology (a VPN) you can easily access your favorite torrent sites and download whatever you want without your internet company knowing what you're doing online. You'll also be able to avoid 3rd-party trackers like I know what you download.
Tools we'll use for this tutorial:
To simply unblock torrent websites, you'll only need an encrypted web proxy like those mentioned at the end of this guide.
But a web proxy won't do anything to hide your IP address or encrypt your torrent downloads.
For that you'll need a VPN. We highly recommend Private Internet Access because of their low price, fast speeds, and long-standing reputation for privacy.
Why we love Private Internet Access:
No logs. Proven in court.
up to 256-bit Encryption (adjustable)
SOCKS5 proxy included
7-day, 100% refund policy
10 simultaneous VPN connections per account
Best Price: $3.49/month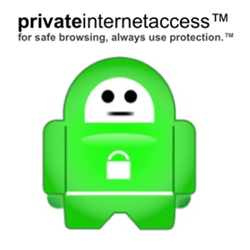 Unblocking Torrent Websites
In Pakistan, torrent sites are blocked through DNS or IP filtering. Basically, your internet provider has a list of 'blocked' sites and will prevent you from accessing any website on that list.
They are able to block you because:
They have full access to your data
They are directly connecting you to the web
Your DNS requests go through their servers
So best way to UNBLOCK sites is:
Encrypt your traffic and route in through a remote server that doesn't block torrent sites. The best way to do this is by using a Virtual Private Network (VPN).
Other Methods:
You can also use an encrypted web proxy to access torrent sites (assuming the proxy isn't also blocked). Here are some good options:
Torrent Proxy Unblockers:
unblocked.lol
unblocked.nz
Regular HTTPS proxy (unblock any site)
How torrents are monitored in Pakistan
Torrent downloads are monitored in 2 ways:
Your internet provider can see what sites you visit and files you download
3rd-party tracking agencies can trace your torrent activity based on your public IP address
Fortunately a VPN solves both these problems.
This is how IP addresses are tracked in a public torrent swarm:
Why a VPN is the best solution:
Using a VPN will make it way easier to download torrents online because it does 2 things:
Prevent your internet provider from seeing what you're doing online (and they can't block torrent sites when you use a VPN).
Changes your public IP address in the torrent swarm (as shown above). Peers will see the IP address of the VPN server, not your 'real' IP.
And a VPN is incredibly easy to use:
Sign up
Download the software
Choose a server location
Connect
Download your torrents
Best VPNs for Torrenting in Pakistan
We hand-picked our favorite, torrent-friendly VPN services.
All of them have a no-logs guarantee and cost less than $7 (US) per month when you buy a 1-year subscription.
Private Internet Access (as we already mentioned) is our #1 choice. With plans starting from $3.49/month, it's a bargain (and works great for torrenting).
Here are some other good VPNs:
2. NordVPN
NordVPN is a non-logging VPN service based in Panama. They allow torrents (and even have special torrent-optimized servers).
Even better, NordVPN can unblock US-based streaming services like: Netflix, Hulu, HBONow, and Youtube.
And it works great with all torrent clients like uTorrent, Vuze & QBittorrent.
---
3. IPVanish
Logs: no log | Allows Torrents: yes | Speed: very fast
IPVanish is a zero-log VPN service based in the USA. It doesn't work with Netflix unfortunately, but they allow access to all torrent websites.
IPVanish's speed is their best feature. It's a famously fast VPN, with relatively uncrowded servers and uncapped monthly bandwidth. Plans start from $6.49/month.
Read: our IPVanish review
Summary & additional info
Torrent activity is frequently monitored and often blocked in Pakistan. Your internet provider and multiple 3rd-party groups can spy on torrent traffic because every IP address it public while downloading.
The best solution to unblock torrents and download privately is to use a VPN like this one.
If you don't want to pay for a VPN, try a free one like Windscribe (works with torrents) or settle for a web proxy like unblocked.nz.
Important Note: While a proxy site will help you access torrent sites, it will not hide your IP address in the torrent swarm.