A good VPN is our #1 recommended tool for secure, private torrents. But many people still use a proxy server either as the primary privacy layer, or as a 2nd IP change (used with a VPN).
There are two common proxy types that are widely available:
It is very important to understand the difference between these two proxy protocols, especially if you intend to use them for torrenting. That is because each is designed to carry different types of traffic, and one (HTTP proxies) can't handle BitTorrent files downloads at all.
This guide will teach you:
The strengths and limitations of HTTP vs SOCKS proxies
Which proxy type to use for specific applications
Why you should NEVER use an HTTP proxy for torrents
Our favorite zero-log SOCKS proxy services (some included free w/ VPN)
Overview: Key differences between SOCKS & HTTP proxies
Before we dive into specifics, here are they important differences in the way SOCKS and HTTP proxy protocols work.
An HTTP/HTTPS Proxy:
Is built to transmit hypertext traffic like a webpage
Is an 'Application Layer' proxy
Can be encrypted (HTTPS)
Can communicate with HTTP torrent trackers
CANNOT transmit BitTorrent file 'pieces' between torrent peers
CANNOT hide your real IP address from peers
Bottom Line: An HTTP proxy is not suitable for torrent privacy because peers will still see your real IP address. You can use an HTTP proxy to unblock torrent trackers or sites that may be blocked by a firewall.
A SOCKS Proxy:
Can transmit almost any sort of traffic
Can include an encryption layer (usual SSH)
Can communicate with HTTP or DHT trackers
CAN transmit file data between BitTorrent peers
CAN hide you real IP address from peers
Bottom Line: A SOCKS5 proxy is a low-level proxy, meaning it isn't restricted to specific applications or traffic types. A SOCKS5 proxy can handle BitTorrent peer communications and will obscure your IP address in swarms.
A SOCKS5 proxy is the best type of proxy to use for torrent privacy.
HTTP Proxy (in-depth)
As their name suggests, HTTP Proxies are specifically designed for the proxying of HTTP data. HTTP is the protocol used to transfer website data. Anytime you visit a website, the address will be "HTTP://www.yourwebsite.com". HTTP is the protocol by which all data is transferred from the web server to your computer.
HTTP proxies are great at doing this. If you need a proxy for your web browser (for example to unblock netflix from outside the USA) and HTTP proxy will work great. If you try to use an HTTP proxy for other protocols, however, you will start to have problems.
HTTP Proxies are also available in an encrypted form (known as HTTPS) that allows http data to be transferred securely using light SSL encryption. This can help the proxy tunnel through a firewall or prevent monitoring by 3rd parties (such as an internet service provider).
Advantages of an HTTP Proxy
Designed for a specific purpose: An HTTP proxy is designed to do one thing extremely well; transmit HTTP data. If you're looking for a proxy for web-based browsing, an HTTP proxy will be stable and highly secure.
Works with Encryption: The encrypted version of an HTTP proxy, (known as HTTPS) is widely available and quite secure, using open-source encryption algorithms. An encrypted proxy can protect sensitive communications like email, or prevent your ISP from throttling or monitoring your web traffic.
Widely available for free: Most free proxy services you'll see on proxy lists across the internet are HTTP proxies. They're easy to set up, and don't require authentication. However free proxies do have certain risks and limits.
Reasons an HTTP proxy isn't suitable for torrenting
By its very design, the HTTP proxy was designed to do one thing extremely well. But that specific excellence comes with trade-offs.
#1 – HTTP Proxy can't transport torrent traffic: An HTTP proxy simply can't carry certain types of traffic, especially lower-level (transport layer) TCP & UDP packets used for BitTorrent data transfer.
Even worse, this limitation isn't obvious in most torrent clients. In fact, Vuze, uTorrent & QBittorrent (to name a few) will all route peer connections outside of the proxy tunnel (unsecured) if you use an HTTP proxy.
#2 – HTTP Proxies don't support UDP: Bittorrent is heavily reliant on UDP packets, which are flat-out not supported by HTTP proxies. Many torrent trackers (how your torrent software finds peers) rely on the UDP protocol. Also, DHT exclusively uses the UDP protocol to find additional peers. Without UDP support, your torrent downloads will likely be extremely slow.
#3 – Many Public HTTP Proxies will block torrents altogether
Public proxy servers are often designed to allow users to freely access websites without restrictive firewalls. They don't want torrent downloads using huge chunks of their server bandwidth and they will often block common torrent ports or blacklist torrent downloaders.
#4 – HTTP Proxies will be much slower
A number of factors combine to dramatically slow torrents downloaded via HTTP Proxy. First, packets tend to get misrouted due to HTTP Proxy header rewrites (#1 above). Lack of UDP support (#2) means you can't use DHT to find additional peers. And finally, HTTP proxy servers (especially free ones) tend to be extremely crowded which means you'll likely get only a fraction of your available bandwidth for torrent downloads.
SOCKS/SOCKS5 PROXY (In-depth)
Unlike 'High-Level' HTTP proxies, which are designed for a specific protocol, SOCKS Proxy technology is 'low-level' and is designed to be an all-purpose proxy which can accommodate virtually any protocol, program, or type of traffic. This makes a SOCKS proxy ideal for the Bittorrent protocol.
SOCKS Version 5 (SOCKS5)
There are multiple versions of the SOCKS proxy protocol. SOCKS5 (version 5) is the optimal choice for torrents because it includes full UDP support (which http proxies do not), which will allow you to connect to more peers/trackers and experience much faster torrent downloads.
Pro TIP: All the anonymous proxy services recommended on this site use the SOCKS5 protocol.
Reasons why a SOCKS5 proxy is the best proxy type for Torrenting
#1 – Full UDP Protocol Support
SOCKS5 proxies support both TCP and UDP transfer protocols (the 2 data protocols used by bittorrent technology) so you get the full functionality of your torrent client even when you use a proxy. This means you can access UDP trackers and fully utilize DHT to maximize your number of available peers and download speeds.
#2 – Faster Speeds
A SOCKS5 proxy is will allow you do download torrents much faster than other proxy types. This because SOCKS5 offers full UDP support, allowing you to connect to the maximum number of peers.
Also, SOCKS proxies don't rewrite data packet headers (like HTTP proxies do) which means your data packets won't be misrouted or mislabled. Less errors = faster speeds.
#3 – Better privacy, more zero-log servers available
There are multiple non-logging SOCKS5 torrent proxy services. A non-logging proxy offers maximum anonymity for virtually untraceable torrents. Learn why you should always use a non-logging VPN/proxy for torrents.
The Best SOCKS5 Proxy Services for Torrents/p2p
This is a quick overview of the best torrent-friendly SOCKS proxy services we've tested over the years.
Many of them are not standalone services, but rather included for free with an existing VPN subscription. This gives you the best of both worlds, at a price comparable (or cheaper than) buying proxy service alone.
#1 – NordVPN | SOCKS5 proxy included with all VPN plans (from $2.99/month)
No Logs. Period.
Torrent Friendly
p2p-optimized servers in 10+ locations
Torrent-friendly SOCKS5 proxy included
Works with Netflix, Hulu, HBOGo
30-day 100% refund policy
Best Offer: $2.99/month
NordVPN is an incredible value, thanks to their incredible $2.99/month subscription plan, which offers a discount of 74% off the retail price.
All plans include their no-log guarantee, VPN service with access on 5 devices, unlimited bandwidth, and a torrent-friendly p2p policy.
If NordVPN has one major weakness, it's speed. While still fast enough for most uses (15-25 Mbps typical) it's not nearly as fast as high-speed competitors like IPVanish and ExpressVPN.
But when it comes to value for the money, NordVPN (and PIA, our #2 option) are hard to beat.
#2 – Private Internet Access | SOCKS5 Proxy included w/ VPN (from $3.49/month)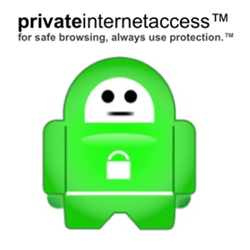 No Logs. Period.
Torrent Friendly
Torrent-friendly SOCKS5 proxy included
7-day 100% refund policy
Best Offer: $3.49/month
Private Internet Access was the first VPN provider to include a SOCKS proxy with their service. It was (and still is) based in the Netherlands, using an ultra-high speed server cluster to serve thousands of users at once.
PIA's proxy works flawlessly with Vuze, uTorrent and other major torrent clients, and will easily allow you to add a 2nd IP address change if you like.
Our complete PIA torrent & proxy guide will show you how to set everything up.
Read This: How to set up PIA proxy for uTorrent, Vuze & Deluge
#3 – Other non-logging SOCKS proxy services
There are several other torrent-friendly proxy providers that we recommend. Several of these do include the proxy access for free with a VPN subscription. A few others sell them as separate packages.
IPVanish: IPVanish is one of the fastest VPN providers around, and as of 2017 now include a Netherlands-based SOCKS proxy will all plans. Try IPVanish →
Torguard: Torguard was one of the first providers to offer dedicated torrent proxy service. They have a nifty auto-installer that will configure your proxy settings for you inside your torrent client. VPN & Proxy packages are sold separately. Try Torguard →
IBVPN: Invisible Browsing VPN (IBVPN) is a Romanian VPN company that includes a torrent-friendly proxy in their Torrent VPN plan or their Ultimate VPN package. Prices start under $4/month.
MORE GUIDES AND INFORMATION
We've put together several articles to help you choose the right VPN or proxy for your torrents. Here's a few you should consider.